DLF: A Global Seed Business
In 2019 PGG Wrightson Seeds, which owned AusWest and Stephen Pasture Seeds, was purchased by DLF, a Danish grower co-operative. DLF operate in Europe and North America and through its acquisition of PGG Wrightson Seeds added Oceania and South America to its now global operations. DLF has over 2,000 employees worldwide.
In Australia, DLF Seeds carries the PGG Wrightson Seeds and AusWest, Stephen Pasture Seeds product portfolios. These products, previously supplied through PGG Wrightson Seeds, AusWest and Stephen Pasture Seeds are now all available through DLF Seeds.
Explore the PGG Wrightson Seeds Product Range Explore the AusWest and Stephen Pasture Seeds Product Range

Partners in Pasture Performance
With a history dating back over 75 years in Australia (through its previous entities) DLF Seeds employs 125 staff with expertise ranging from plant breeding to agronomic sales support. Today we have 21 Sales Agronomists who work directly with farmers and retailers throughout each state to deliver leading forage cultivars and advice to the pastoral industry.
As we are a wholesale business, we work with over 1000 quality seed distributors and retailers throughout Australia. These include some of Australia's largest rural groups such as Elders, Nutrien Ag Solutions, Ag Warehouse and Delta Ag, as well as independent buying groups like CRT, AIRR, NRI and AgLink.
Our passion and expertise for developing the highest quality seed means we can deliver the best results to our customers – farmers and rural retailers.
In recent years, our commitment to extensive R&D programmes has led to noticeable advancements in pasture and crop performance. This includes new cultivars delivering increased on-farm production and improved animal health, and novel endophyte technologies providing superior pest resistance. Examples of these advancements are AR37 novel endophyte and Pallaton Raphno®.
Integrating Innovation Throughout Australia
While DLF Seeds is a new name, our commitment to Australian agriculture goes back to our origins in Australia. From our humble beginnings in Melbourne in the 1930s to the nationwide business we are today, we have sought to continually introduce new innovations to drive the success of Australian farmers.
Today we are involved across the entire seed supply chain. In addition to our R & D programmes, we contract thousands of hectares of land for seed production. After harvest we work with seed cleaners and territory authorities to ensure that our seed is of the highest quality. We provide seed mixing and seed treatment services and we distribute from one of our five distribution facilities across Australia.
Where We're Making a Difference
We have a research centre at Ballarat where we breed and evaluate pasture products for Australia's diversified pastoral systems. This Australian-based research facility is very important in helping us deliver high performance products that are suitable for Australian conditions and farming systems.
21 major trial sites throughout the country further support R&D and our regional Sales Agronomists. This ensures rigorous product testing in different climatic and environmental conditions across Australia.
Our research partners include AgResearch, Plant and Food Research and DairyNZ in New Zealand and the CSIRO, University of Western Australia and TIA (Tasmanian Institute of Agriculture).
We are involved in a variety of evaluation trials with MLA (Meat and Livestock Australia), as part of an investment in the Pasture Trial Network.
Production Agronomists across New South Wales, Victoria, Tasmania, Western Australia, Queensland and South Australia work directly with seed growers to maximise crop yields.
Australia-wide, 5 manufacturing and distribution facilities clean, treat, mix and deliver our seed technologies quickly and efficiently to our customers.
We cover each state with 21 technical Sales Agronomists, working with our retail partners and farmers to integrate our products into local farm systems.
Product Portfolios
DLF Seeds carries the PGG Wrightson Seeds, AusWest and Stephen Pasture Seeds (including Agricom) product portfolios. These products, previously supplied through PGG Wrightson Seeds, AusWest and Stephen Pasture Seeds are now all available through DLF Seeds. Along with these proprietary ranges, DLF Seeds will also supply some other proprietary products and a range of common seed products.
Product Range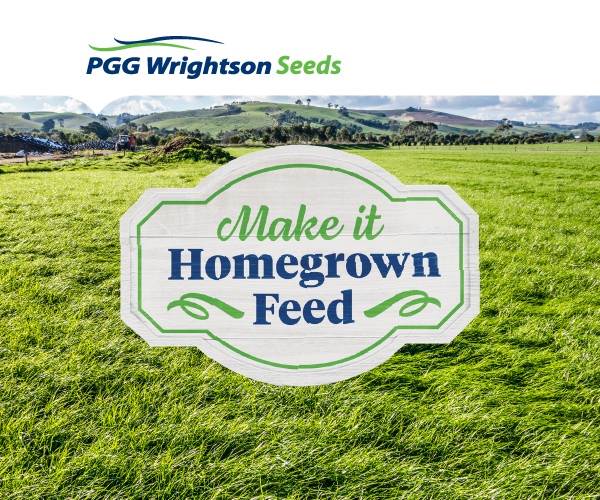 Make it homegrown feed with trusted, proven and innovative performers backed by exciting new technology and extensive Research and Development.
View Product Range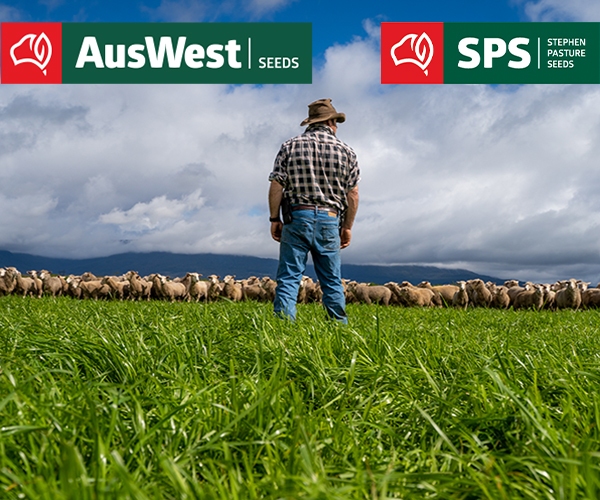 AusWest & Stephen Pasture Seeds have an enviable reputation within the seed industry for providing locally based service and proven advice within our community for over 60 years.
View Product Range
PGG Wrightson Seeds
PGG Wrightson Seeds has been a leading forage seed business in Australia and has been involved with seed production, distribution and marketing since 1938.
PGG Wrightson Seeds introduced the first proprietary cultivars into Australia in 1987 and has led the development of improved pasture plant genetics in this country. PGG Wrightson Seeds have a comprehensive portfolio of cultivars to increase on-farm performance and profitability.
PGG Wrightson Seeds product range includes grasses, legumes, brassica's, herbs and forage cereals. For more information and all the product details of the PGG Wrightson Seeds portfolio, visit www.pggwrightsonseeds.com.au
AusWest and Stephen Pasture Seeds
AusWest and Stephen Pasture Seeds (SPS) have supplied a range of products, including Agricom, for over 60 years. Agricom researches, develops and markets a wide range of proprietary pasture and forage crop seeds to the agricultural industry.
For more information on Agricom's product range, visit www.ausweststephenseeds.com.au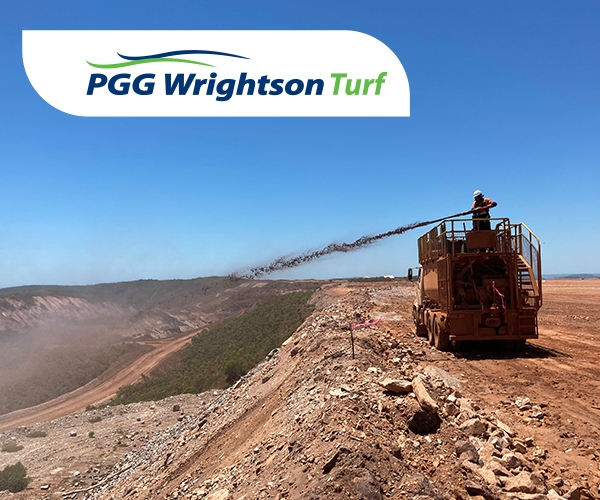 PGG Wrightson Turf
PGG Wrightson Turf has been breeding turfgrass seed specifically for the Australasian environment for nearly 40 years and has established itself as an innovative market leader in turfgrass breeding, and turf research and evaluation.
Visit PGG Wrightson Turf